Enjoy Your View
Why replace the whole insulated window if the only problem is the glass? You can now afford to fix fogged or broken window panes. You'll have sparkling clear windows and the whole process normally takes less than two weeks. Don't forget to ask us about our window and glass coatings that can be applied to any recently replaced or repaired windows. This coating will help repel stains and buildup that make cleaning your windows such a chore normally, significantly decreasing the overall time you spend maintaining your windows.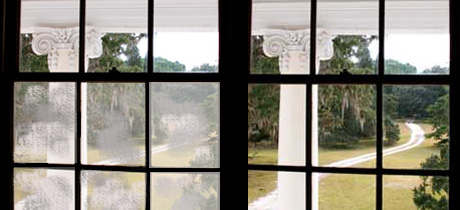 Let's Get Started.
Call us at 919.269.9597 to set up an appointment.
We will check the windows, measure the glass and give you a price per window.
If you have multiple windows, it's less expensive in the long run to do them all at once.
We return with the fabricated glass, remove the existing glass and reseal the windows.