Showcase Your Business
Looking to give your business a fresh, new face? At ProGlass, we specialize in commercial glasswork that helps your company project the right image to customers.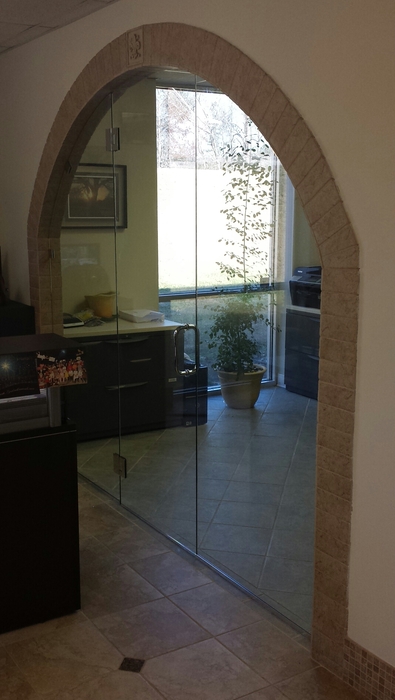 Our glasswork experts can tackle any project you need assistance with, from replacing your storefront glass to equipping your facility with all new mirrors and windows. We offer the following services:
Storefront Glass and aluminum installations to greet customers who visit your store or office
Custom Cut-to-Order glassware projects, including mirrors and more
Window Replacement & Repair for windows that have grown foggy or have been broken due to extreme weather or vandalism
Commercial coated windows that will repel stains and fingerprints, significantly reducing your overall maintenance costs
In-house Insulated Glass manufacturing
Apartment and Facility contracts
Don't let cracked, aged or weathered glasswork impact your business' customer experience. Allow ProGlass to help! To learn more about our commercial offerings, see below or contact our glasswork experts today! We can arrange for a free, on-site estimate at your convenience.
---
Custom Commercial Glass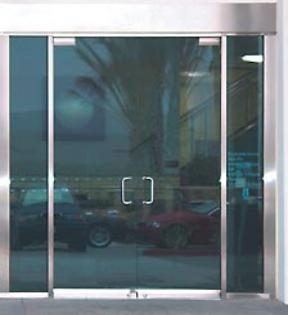 Infuse your store or office with more energy, natural light and dimension. With our commercial cut-to-order mirrors and glass services, we can help reinvigorate your business space with modern glass enhancements that are as functional as they are attractive.
We have experience in both residential and commercial construction including luxury homes, spa environments, store fronts, gyms, restrooms or shower facilities. We measure, cut and install in accordance with the job schedule, helping make your business' transformation as convenient as possible.
Our custom-fit commercial mirrors can be framed or trimmed in a variety of finishes. Options include beveled edging, mirrored strips, all types of metallics and wood.
We also offer glasswork for table tops, cabinet doors, glass shelving, which are also cut to order. Built-to-spec, glass partitions are available in numerous styles including, etched, frosted, even tinted in a variety of colors from red to blue to gold. Partitions can be free standing or framed and are particularly effective in defining work areas in an open-floor plan. We can also fit your business with a custom-built glass storefront, as well as window replacement and repair services.
Coated Glass
ProGlass can apply our custom window coatings to any commercial glass that we install. This coating will help repel stains and reduce the appearance of fingerprints on the glass, virtually cutting your window maintenance costs in half. Ask us about our glass coatings today.
Set Up An Account
Place an Order
---
Storefront Glass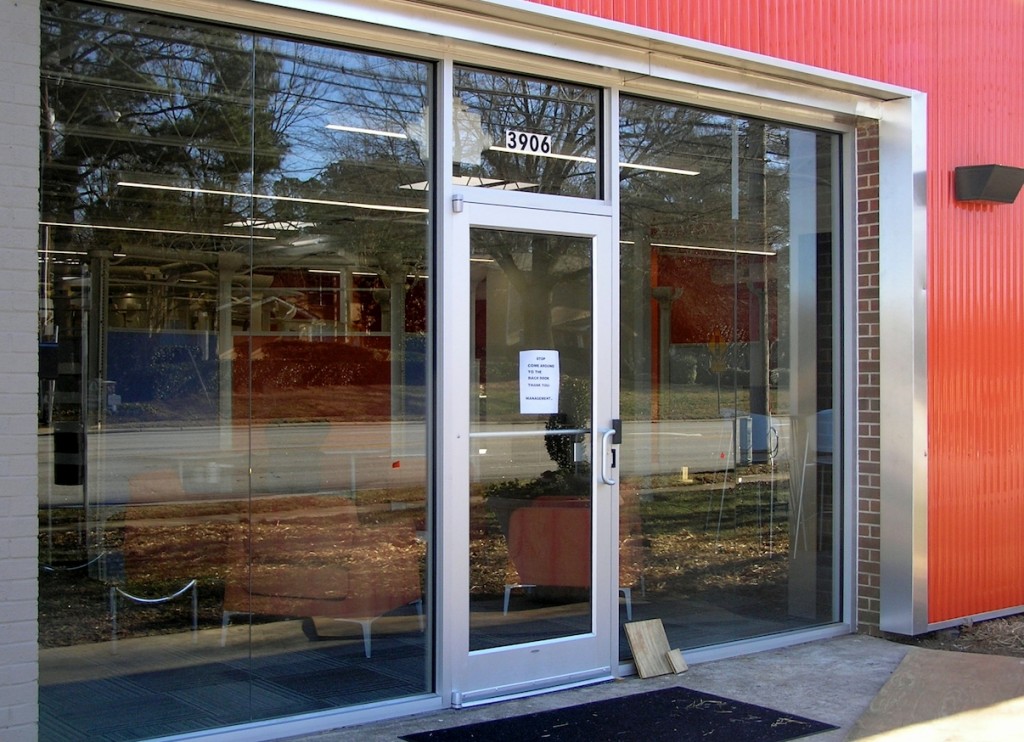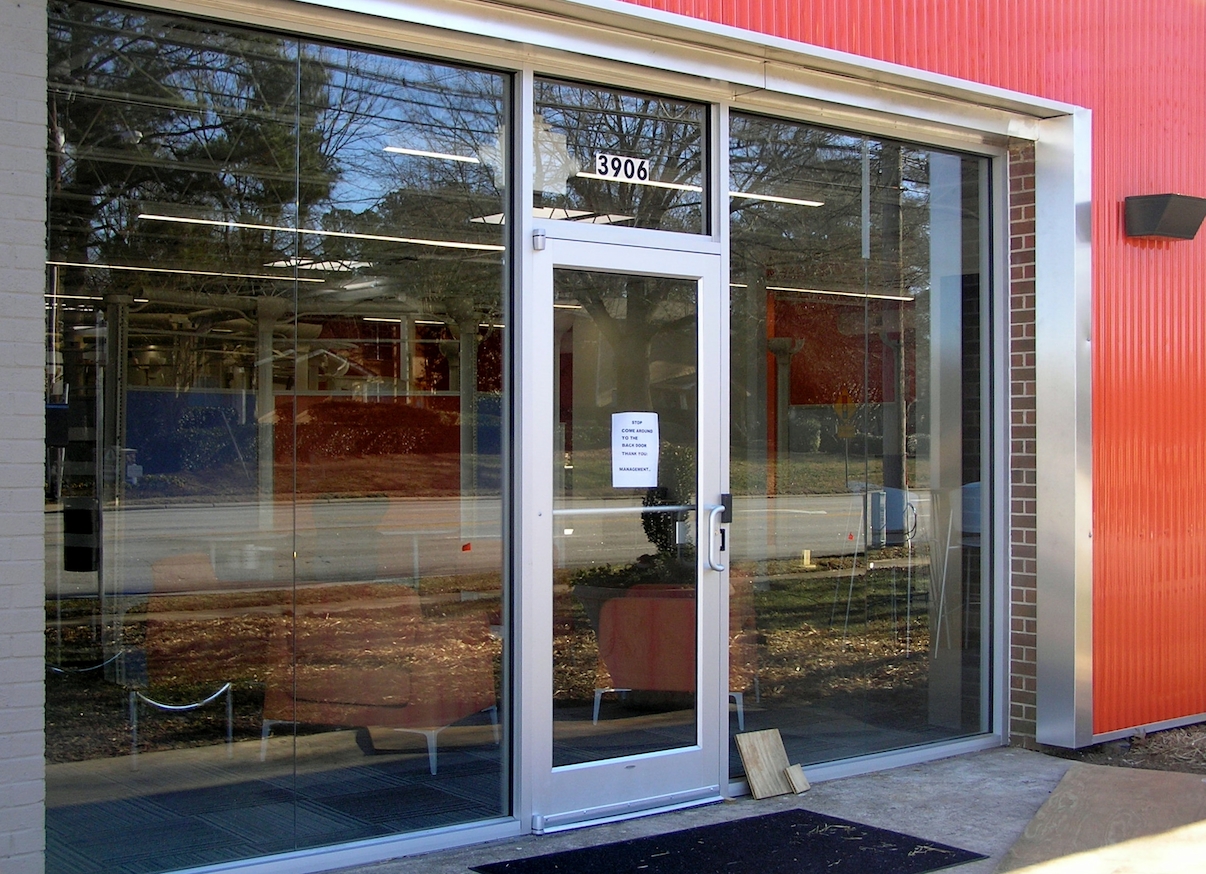 Add new dimension to your storefront with custom-fit glasswork, designed for maximum visual appeal to help put your company's best face forward. Not only do glass panels make a beautiful complement to brick and mortar foundations, they also give any building a more modern feel, bringing an entirely new dimension and sense of openness to your property for customers and employees alike.
At ProGlass, we specialize in cut-to-order glasswork for commercial companies, and have experience fitting specially crafted glass in a variety of different spaces. We've worked with gyms, spas, upscale real estate communities and more, and will custom-build your new storefront to meet your specifications — either designing and installing an entirely new storefront, or replacing outdated glass in your current space. With your new glass storefront, you'll allow more natural light inside, and will provide a crystal-clear showcase for your business' products and services.
Are your customers being greeted with aged, weathered glass? Don't wait any longer to get the sleek, modern storefront your company deserves. To learn more about our storefront glass services, contact ProGlass today. Our experts will answer any questions you may have, and can arrange for a free, on-site estimate!
---
Window Replacement & Repair
Glass replacement and repair is a popular service that we offer at ProGlass. We replace fogged or broken windows and offer emergency response in the case of vandalism or extreme weather. We have all the necessary plywood and materials to protect the building until the glass is replaced.
For replacement glass service, please contact our office at 919.269.9597 and set up an account to ensure a prompt response. Information about standard fees for glass replacement will be provided.