Decorative Pattern Glass Raleigh NC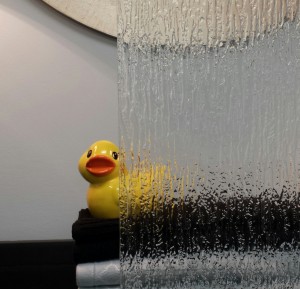 Are you updating your bathroom with a new glass shower enclosure or shower door? Proglass Custom Showers and Mirrors of Raleigh, NC can help you choose or create the glass of your dreams!
When it comes to your glass shower, the options are nearly endless. Glass shower enclosures from Proglass are completely customizable, from the framing of your shower, to your shower door functionality, to the texture and pattern of your glass.
Why use decorative pattern glass for my shower?
Decorative pattern glass offers a number of benefits for any homeowner. Here at Proglass, we believe that if you're going to transform your space with a new shower, it should be the shower of your dreams. Our decorative pattern glass options can help you achieve this goal in a number of ways, such as:
Adding a unique element of design that differentiates your shower from traditional showers.
Creating a visually-striking look that will serve as the focal point of your bathroom.
Providing an added element of privacy to your shower that clear glass doesn't offer.
How can I keep my textured glass clean?
Surprisingly, textured glass is just as simple to clean as plain glass. Though there may be more grooves and crevices, maintenance of textured glass is relatively simple. Not to mention, Proglass offers protective glass coatings that will help proactively keep your glass free of streaks and water spots.
Learn more about our decorative pattern glass options.
Take a look at our decorative pattern glass gallery to see samples of our frameless shower textured glass, semi-frameless textured glass and decorative glass options. If you would like to explore our entire textured glass selection, stop by our showroom today or contact us to learn more!
Proglass serves customers in Raleigh, Cary, Apex and surrounding NC areas. Contact us today to get started!