Handcrafted for Your Home
You need it, we can fabricate it: New glass for a table top: glass fronts for cabinet doors and glass shelves for your curio cabinet, even a partition of glass — tinted in a range of colors — that can divide a one-purpose space into two.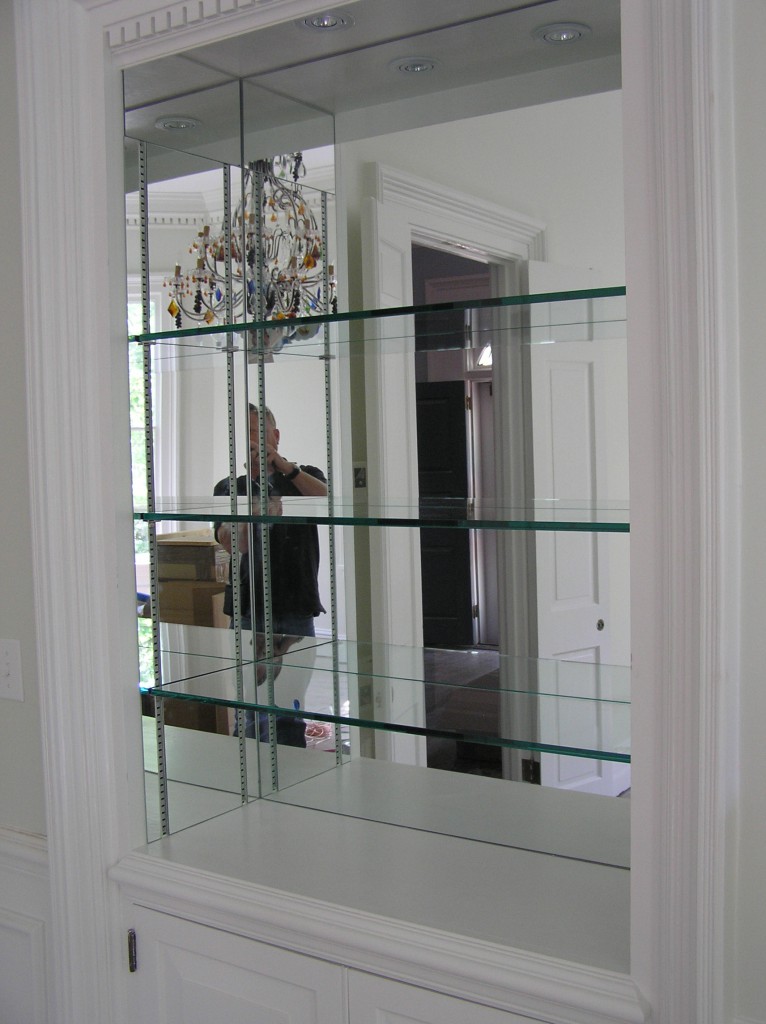 Please call our office at 919.269.9597 and let us know what you need. We'll help you determine the proper thickness of glass for the job. Because these pieces are custom cut, they are not returnable or refundable, so PLEASE measure carefully before we cut. These custom glass pieces are perfect for protecting a wood end table or enclosing a china hutch.
A 50% down payment is required before we start fabrication. The deposit is not refundable once the glass is cut. Pricing varies dependent on the size and thickness of the glass. The balance is due the day the glass is delivered. We accept cash, check and Visa or MasterCard.
For more information on how to get your own glass project started, contact ProGlass today! We're here to help transform your home.